Spa Treatments
Experienced therapists offer a wide range of spa treatments using 111SKIN, Aromatherapy Associates and Jessica.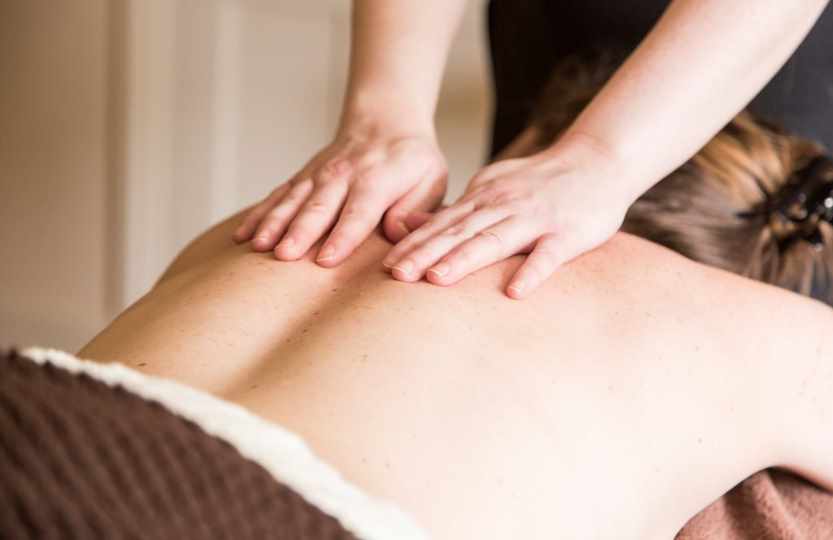 Our diverse treatment range is underpinned by our therapists maintaining the highest standards of quality, to bring you experiences that are as effective as they are luxurious, with the aim of enhancing your state of physical, mental and emotional well-being.
Hartwell Spa Brochure - April 2023
Terms and Conditions
111SKIN Signature Harley Street Facial
A high-performance facial formulated to calm and soothe damaged, inflamed, and irritated skin. Originally created by Dr Yannis Alexandrides to accelerate the post-surgery healing processes, this facial epitomises the best of 111SKIN's famed surgically-inspired skincare. Harnessing the power of our exclusive NAC Y²™ complex to strengthen the epidermal barrier and prevent further inflammation, this facial magnifies the restorative effects of our Reparative Collection to enhance your skin.
Expect dryness, dehydration, sensitivity, and redness immediately lessened and improved - helping you achieve that feeling of total skin confidence
111SKIN De-Puffing Cryo Facial
Using 111SKIN's signature cryo globes, this facial harnesses cryo-inspired features to increase microcirculation in the epidermis, refine your complexion, and instantly diminish puffiness. The increase in oxygen flow detoxifies the skin, making it appear visibly brighter, toned, and more radiant. It is an invigorating facial for city-stressed skin in need of rejuvenation
111SKIN Rose Gold Radiance Facial
A powerful facial that combines restorative properties with the most innovative formulas to lift, firm and sculpt your complexion. Using a three-level approach to facial massage – including our signature massage technique, Wrinkle Minimising Wand and Rose Quartz stone massages – this treatment is the epitome of self-love. It is designed to relax and soothe the mind while alleviating any irritation within inflamed skin.
111SKIN De-Puffing Cryo Facial with Cryo Machine
With outstanding revitalising and energising effects on the skin, we have supercharged the cooling, purified technology of cryotherapy to deliver a toning and detoxifying facial. Inspired by our Whole Body Cryotherapy treatment, you can expect an increase in microcirculation in the skin to reduce puffiness and reawaken your complexion. Perfect for the night owl or jet-lagged traveller, the De-Puffing Cryo Facial works in harmony with sub-zero temperatures to ensure better absorption of active ingredients during, and long after, the facial. Expect firm and
refreshing after effects every time.
Aromatherapy Associates Ultimate Glow Facial
A revitalising facial designed to support the skin's natural defences and combat the pressures of a busy lifestyle. Built to combat tired and dull skin, this uplifting and energising facial helps skin, mind and body recover. The face is cleansed and exfoliated using botanical actives and carefully crafted essential oils to rejuvenate tired skin, targeting skin and mind for immediate results. Tailored scalp, face, and décolleté massage work to release areas of tension and stimulate circulation for a glowing complexion. A powerful combination of serum, oil and moisturiser provide maximum hydration, leaving your skin and mind revitalised
Aromatherapy Associates Ultimate Wellbeing Facial
Relax with our Ultimate Wellbeing Facial to bring balance back for visibly glowing, healthy skin. Scalp, face and décolleté massage release areas of tension, improve blood flow and activate pressure points to encourage lymphatic drainage and a gentle abdominal massage using warm oil supports top-to-toe physical and emotional wellness. Skin is twice cleansed and exfoliated using expertly formulated, high performance natural products that contain botanical actives. Serum, oil, and moisturiser are applied for optimum hydration, alongside a specialised massage and mask for tired eyes. The treatment is supported by mood-boosting essential oils for results you can see and feel.
Aromatherapy Associates Ultimate Rebalancing Facial
Unwind with the Ultimate Rebalancing Facial to combat aggravated skin. It locks in moisture by providing a double cleanse, exfoliating away
dead skin cells and applying serum, oil and moisturiser to repair skin under strain. Scalp, face, and décolleté massage address your skin, body, and mind to relieve areas of tension. Each product contains a unique blend of essential oils, botanical actives, and skin stress relief technology to target the cause and effect of internal and external aggressors. Help your body to help your skin; stress response is lowered, mind and body are in equilibrium, and skin radiance is restored.
Aromatherapy scrub & wrap
A collection of Aromatherapy Associates Scrub & Wrap treatments created to re-energise, rejuvenate and hydrate the skin.
Aromatherapy Associates facials
Our facials work to determine and care for your skins exact needs. With their therapeutic properties, our essential oil blends deliver vital nourishment to your skins deepest layers, leaving it plump, clear and radiant. All facial treatments include a relaxing scalp massage and a full facial massage to reduce muscle tension and firm facial contours.
Mens refinery
A collection of effective treatments designed exclusively for men.
Mothers to be
Designed for pre and postnatal women. These treatments are available to those after their first trimester.
Quick luxuries and intense hair treatment
The perfect addition to any Aromatherapy Associates massage, body or face treatment, these 25 minute rituals complement any full length treatment or can simply be enjoyed alone when time is short.
Jessica nails
When it comes to natural nails, Jessica Cosmetics is considered a world leading brand, with a range of Jessica nail products to achieve and maintain naturally beautiful nails.
Geleration soak-off gel polish
The beauty of Jessica, in a gel. With the health of the natural nail in mind. GELerations gel formula delivers long lasting, flawless finish that's dry in seconds and protects the natural nail. GELeration is available in Jessica's most popular colours.