The Spa
The Spa is the heartbeat of personal wellbeing at Hartwell House.  Open every day, it specialises in promoting relaxation and aims to re-energise each person who visits.
We have taken the best advice to ensure everything is in place for a visit that will be as safe as it will be comfortable and enjoyable. 
Please click here for the safety measures that apply to all spa members and guests, and see below for our current Spa Treatment Menu.
Spa Members and Hotel Guests may book spa treatments by phone only, on 01296 746500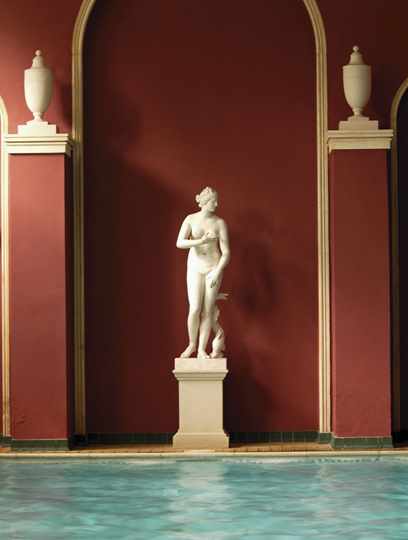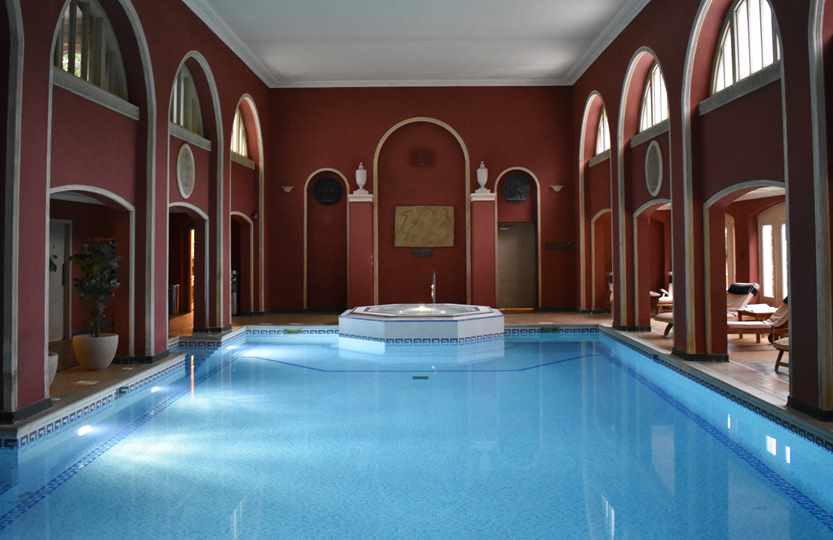 MAKE THE MOST OF YOUR VISIT TO HARTWELL SPA
The Spa at Hartwell House is the perfect place to re-energise and relax.
Open weekdays from 7.30am – 9pm and weekends 7.30am – 7.30pm. 
Set in an orangery, in the style of a regency building, located approximately 150 yards from the main house; it offers a generous sized swimming pool and treatment rooms. 
Experienced therapists offer a range of treatments using Aromatherapy Associates and Jessica.  Please click here to download our current Spa Treatment Menu and book your treatments by phone on 01296 746500 in advance of your visit.
For the energetic, a gymnasium has all the latest technologically advanced equipment, suitable for all ranges of fitness.  Within the grounds we have two tennis courts, beautifully set in the former walled garden.
The Hartwell Café is in the gallery overlooking the pool is currently closed.  
Aqua Fit
There is an Aqua Fit class every Monday, Wednesday and Friday from 11am - 12 noon for hotel and spa guests.  For the duration of the class there is no lane swimming.
Spa Members and Hotel Guests may book spa treatments by phone only, on:
T:  +44 (0)1296 746500